Support Local Candidates From Home As Part Of A FUN Bank!

The election is coming up soon
and our Labor-endorsed candidates
need YOUR help!
Sign up now to
call voters in our area from the comfort of
your own home in support of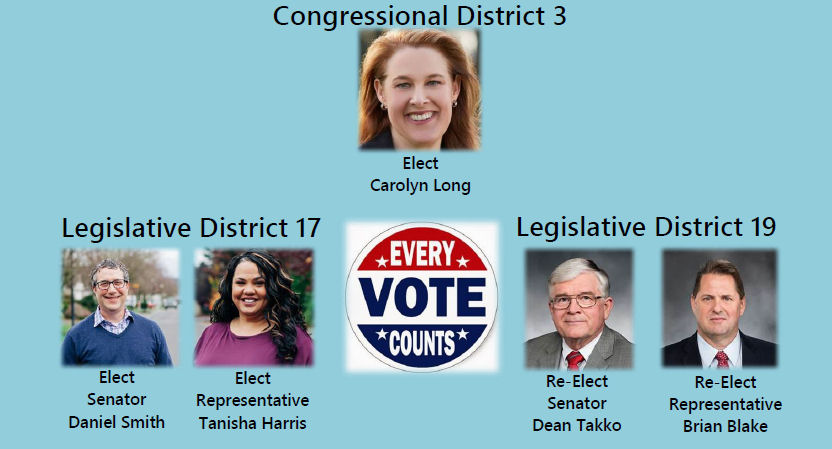 All phone banks will be Zoom calls - no in-person calling!
Links will be sent to all that have signed up.
Dates:
Tuesdays October 6, 13, 20, 27 Calling into the LD 17 and CD3
Contact: Marj Hogan
Wednesdays October 14, 21, 28 Calling into LD19 and CD3
Contact: Diana Winther
Thursdays October 8, 15, 22, 29 Calling LD17/LD19 and CD3
Contact: Shannon Myers
Times:
5pm-7pm
Want to help, but can't join a scheduled FUN Bank?
You can also call on your own time with a list!
If you have questions, please contact Shannon Myers at
360-921-5225 or president@swwaclc