Say no to cuts at Clark College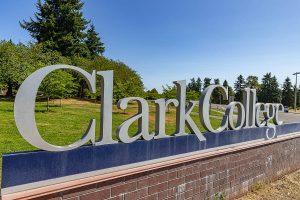 It takes more, not less, to educate and support our students during the pandemic. Our state and federal government recognized this by sending $35 million in COVID relief funds to Clark College. So why is Clark College insisting on making 5 percent cuts at this time?
Our community needs these jobs. When most of our country's industries and businesses are pulling together to avoid laying off their workers, Clark College continues to insist that cuts are necessary. Clark needs to strengthen our workforce, prepare for increased enrollment, and train to provide better services to students.
These cuts are part of an ongoing pattern that is undermining Clark's ability to provide great education. The College has cut more than 60 positions in the last two years alone. In addition more than 50 part-time faculty have lost all of their classes. These cuts have led to decreased services for students and increased workload for the remaining faculty and staff.
Please join us in calling on Clark's president and trustees to say no to cuts, and yes to planning for better services for Clark students.
Take a moment now to support Clark staff and faculty by writing the Board of Trustees and president through the Washington Education Association website and attending the Board of Trustees meeting on Wednesday, April 28th at 5 pm at this Zoom link.


Public comment likely won't start until 5:30 pm or later.

Please note that Public Comment will be limited to two minutes per attendee.
Comments can be shared in the following three ways:

* Send an email prior to the meeting to sweldy@clark.edu and it will be read during the public comment portion of the meeting.
* Write your comment in the Zoom chat box during the meeting and the host will read it during the public comment portion of the meeting.
* Use "raise hand" function under "participants" during the Zoom meeting and the host will call on you when it is your turn to speak during the public comment portion of the meeting.
Let's remind the president and Board of Trustees that our community stands with the employees of Clark College. Take action today, and please share this information with your friends, family and fellow working people in Clark County.
Contact Clark College Association for Higher Education (CCAHE) President Suzanne Southerland for more information at suzanne.southerland@washingtonea.org.