Write to Rep. Herrera Beutler Now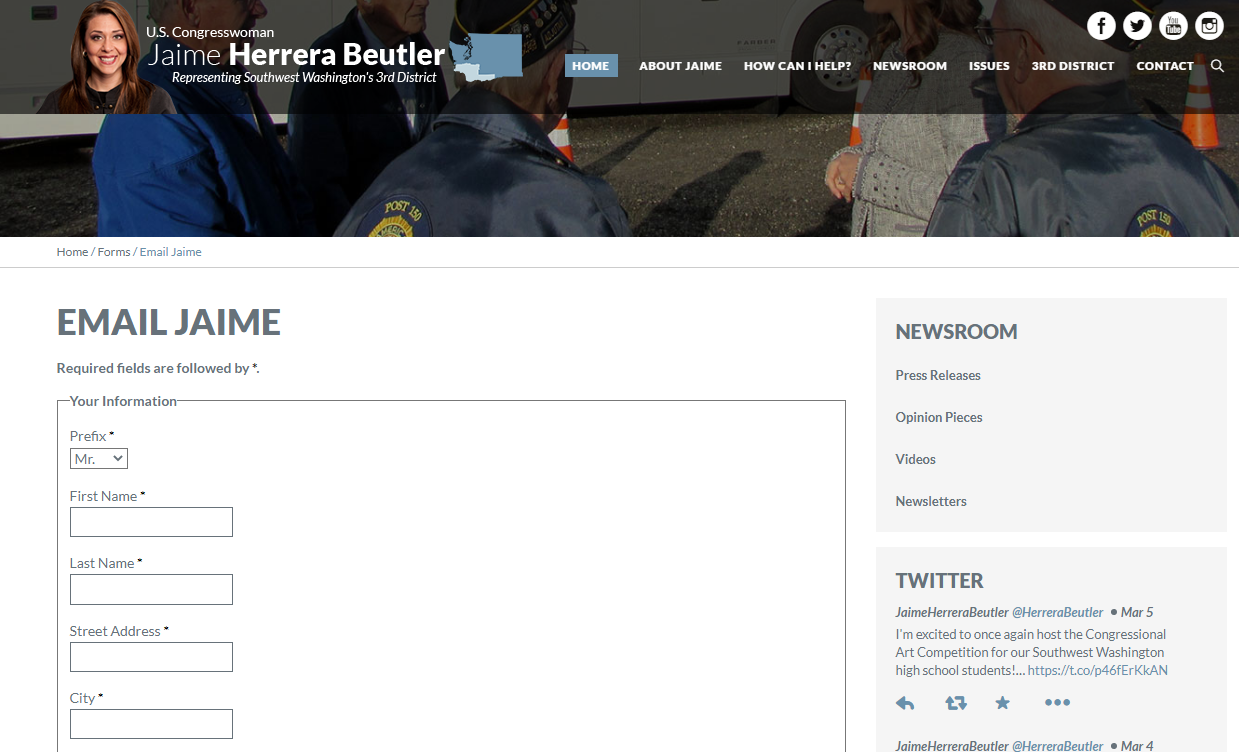 Click here to send an email through Rep. Herrera Beutler's Web Site
On the first page you'll have to input your zip code and click the box saying "you're not a robot."
On the next page, fill in your prefix, first name, last name, street address, city, state, zip code, phone number, email address, and be sure to click the option labeled "Yes I would like a response."
Next you'll see a drop-down menu to "select the issue your email relates to." Select "Labor" from the menu.
Now, compose your message! We suggest a simple subject line, such as "Please Support The PRO Act."
Write your message in the box underneath. Here's a sample message you can copy and modify:
Good Afternoon Representative Herrera Beutler,
My Name is ____________ and I am a union member that lives in the 3rd District.
[Share your personal story about what union membership means to you and your family… or what you've seen union membership mean to people around you.]
This is why I am writing to you and asking you to vote YES to pass HR. 842, the PRO Act. It has been over a hundred years since there has been Labor Law Reform and it is long overdue.
The PRO Act would:
• Introduce meaningful, enforceable penalties for companies and executives that violate workers' rights
• Expand workers' collective bargaining rights and close loopholes that corporations have and continue to use to exploit their workers
• Strengthen workers' access to fair union elections and requiring corporations to respect the results.
• Empower workers to organize and bargain.
• Hold corporations accountable for union-busting.
Stronger unions mean higher wages, safer working conditions and dignity for all people who work. The PRO Act is our first step to get there.
I am hoping that you will stand with the working people of southwest Washington and vote YES on the PRO ACT!
Sincerely
__________________
Click the check-box in the "I'm not a robot" box, and then click submit… and your message has been sent.
Finally, reach out to your friends, family and fellow union members and ask them to send a message as well!