Next Week's CLC Meeting Will Take Place – Online!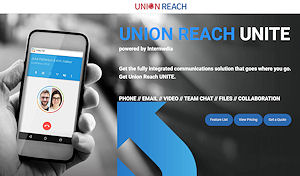 Dear SW Washington Central Labor Council Delegates
By now you've received an email from the web site reminding you of the CLC's regular meeting next Wednesday, April 1 at 6:00 pm. You may be wondering, given the Governor's order to stay at home, whether this meeting take place as scheduled.
The answer is – it will, but the meeting will be conducted online instead of at the LiUNA Hall at 2212 NE Andresen Rd.
We are currently testing Unions America's telecommunications product, Union Reach Unite so we can be sure next week's meeting will come together without a hitch. Union Reach Unite uses AnyMeeting Webinar, which will allow you to participate in the CLC's meeting on your computer, through your smart phone or tablet, or by calling in.
If you plan on using an Android or Apple device to take part in the meeting, you can get ready for next week's meeting by downloading the AnyMeeting app now:

Android: https://play.google.com/store/apps/details?id=com.anymeeting.meetingpro&hl=en_US
Apple: https://apps.apple.com/us/app/anymeeting-webinars/id1108147990
If you plan to participate in the meeting through your computer, Anymeeting works best with Google Chrome. If you don't already have Chrome on your computer, you can download it at https://www.google.com/chrome/browser/
You should receive an AnyMeeting invitation a few of days before Wednesday's meeting – look for it this weekend. If you plan to participate by calling in on your phone, the invitation will include a phone number and a code to enter. Be sure to call in a couple minutes before 6:00!
We'll send out more information about our first online meeting soon. For now… stay home, stay healthy and stay safe. We're all in this together!
Shannon Myers
President
SW Washington Central Labor Council