Union Services and Service Providers in the Greater Clark County area.
Be Union * Buy Union * Buy American!
We all know union businesses strengthen our community by providing better wages, working conditions, and benefits than non-union businesses (and they often provide superior products and services too!)
We also know we should support union businesses in our region - but how do you know if a business is organized or not?
We're here to help! All the businesses in this directory serve customers in SW Washington, and are
Union Label, which means the business operates under a union contract

We love to celebrate good employers, but sometimes we have to call out businesses who aren't treating their workers right.

Click here to see a list of current boycotts in our area, as well as nationwide boycotts called by the AFL-CIO.

Union Friendly, which means the business offers discounts on its goods and services to union members

or both (Note: The offer of a discount will not guarantee SWWACLC's

support it a business in conflict with a union service or our values.)

We'll also tell you if the business is Locally-owned in Washington.
Is your business organized by a local union? Do you offer discounts on goods and services to union members? Click here to let us know so we can add you to our BUY UNION! list.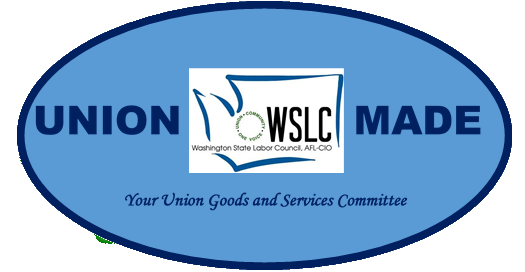 If your business is "Union Label," take the next step - get certified by the Washington State Labor Council!
Add your business to the WSLC's growing list of union businesses in our state, and add a "WSLC Union Made" label to your listing.
To add your business, fill out this form and send it to:
WSLC
Attn: Union Goods and Services Committee
321 16th Ave South
Seattle, WA 98144
(Note: once your business has been certified by the WSLC, let us know so we can add a "Union Made" graphic to your listing.)
Page Last Updated: Jul 30, 2020 (15:18:00)