Welcome To The SWWACLC Mobile App!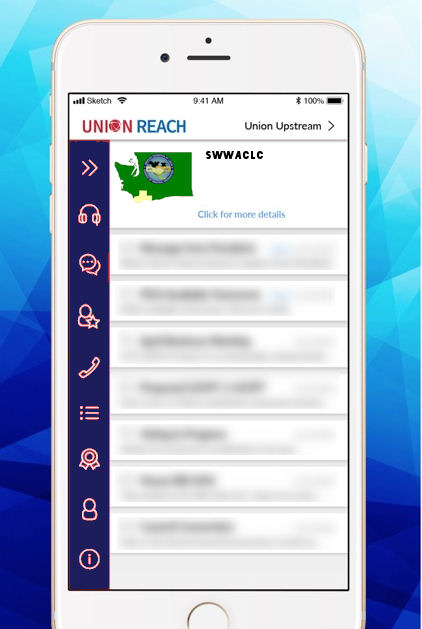 News comes at you fast!
Stay in the know with the Southwest Washington Central Labor Council's mobile app, powered by Union Reach!
We all get too much email these days... and it's easy for important information to be lost in the shuffle. Our mobile app will ensure that you're the first to know about important news that affects your members, and and actions you can take part in! Messages will be "pushed" directly to your phone or tablet.
(Note: not all SWWACLC messages will be "pushed" through the app - it's still important to make sure you're receiving emails from the Central Labor Council by checking your web site membership!)
To install the app:
1) Email info@swwaclc.org to receive your numeric access code (you'll need this later!)
2) When you've received your code, download Union Reach on your device
and open the app
3) Enter your Name, mobile phone number, email address, zip code and state, then touch "sign me up!"
4) The Union Reach system will send you a 6-digit access code to verify your email or mobile phone number. This is NOT the access code you received from us (that comes later...)
5) Search for SWWACLC in the next screen (or scroll down the list to find us) then touch "Submit."
6) NOW enter the 6-digit access code we sent you and touch "submit."
7) At this point you can watch an introductory video, or touch "skip" to enter the app.
That's all there is to it! Now you'll be ready to receive important information from the Southwest Washington Central Labor Council on your phone! Do it today!
Page Last Updated: Nov 06, 2020 (10:00:08)