Let Us Know Who YOUR SW Washington Labor Heroes Were In 2021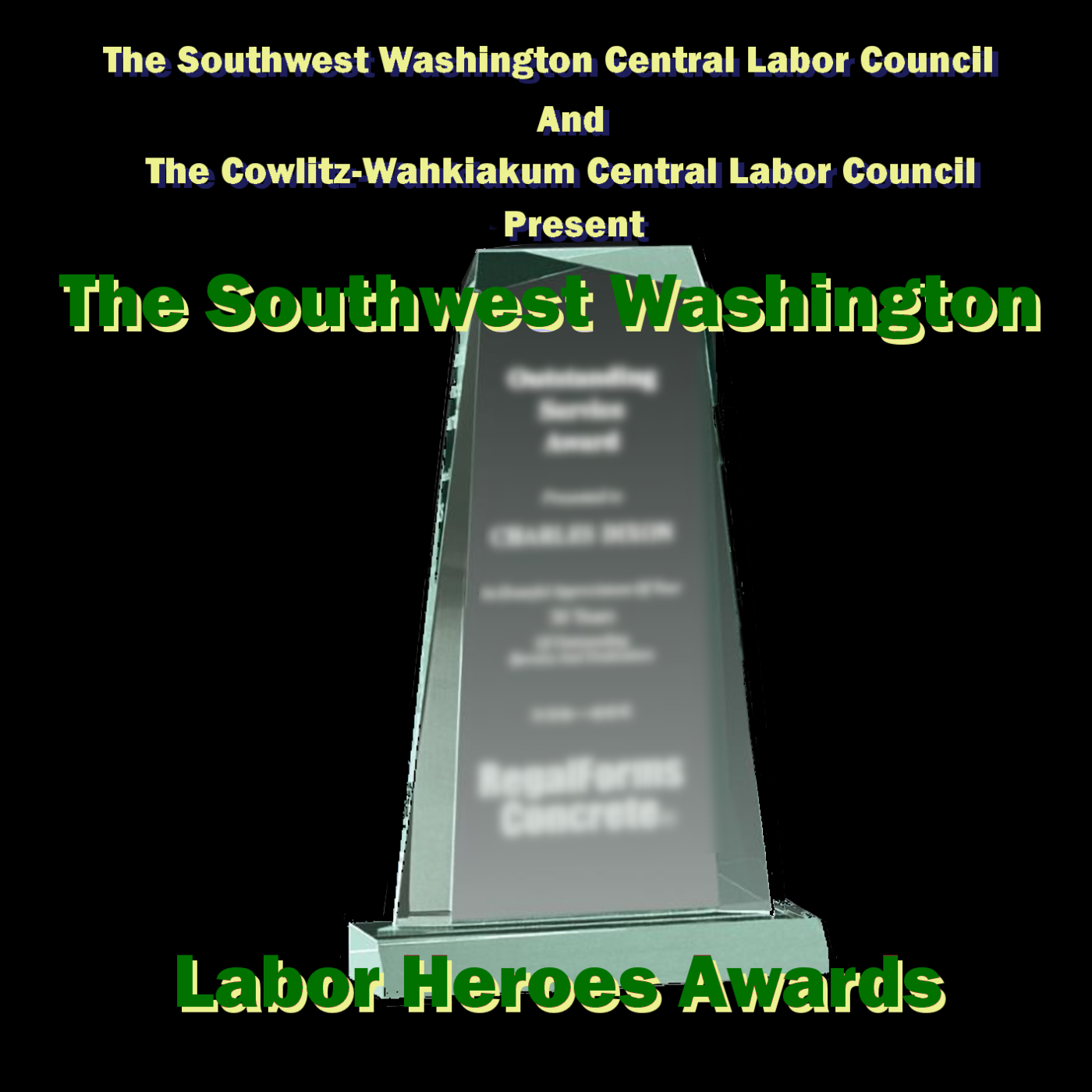 2021 has been a year full of worker energy and activism in Southwest Washington and all across the nation.
Unfortunately, the people working hard in our community to make things better for for working families often don't get the recognition they deserve. The Southwest Washington Central Labor Council and the Cowlitz Wahkiakum Central Labor Council think it's time to change that... That's why we're presenting the first annual
Southwest Washington Labor Hero Awards
6:00 PM February 4th, 2022
at the Vancouver Hilton.
We want to know who YOUR Southwest Washington Labor Heroes were in 2021, working people. Send us your nominations for
The Union Leader of the year award
Who was the local union leader who inspired you, fought for you, negotiated a contract and/or encouraged you and members of our community to take action? Let us know!
Union Member of the year
Unions are the members, and the members are the union! Which union members stood out this year and served as an example to others? Let us know!
Union of the year
Which unions fought hard for their members, and for all working people in our community? Let us know!
CLC Volunteer of the Year
Which volunteers at the Southwest Washington Central Labor Council and Cowlitz Wahkiakum Central Labor Councils brought our community's Labor organizations together to make a better life for working families? Let us know!
In Solidarity
Who within our Movement has taken the word "Solidarity" to a new level? Solidarity, and working together, is what makes the Labor movement special... Who within our ranks has reached out to other unions and promoted Solidarity?
Union Ally of the Year
Who were the political leaders who stood side-by-side with organized Labor to make sure working people in our community were safe and treated with dignity and respect? Let us know!
(This is for a community member or Politician who has gone the extra mile to help further the efforts of labor!)
Send your nominations to info@swwaclc.org by Friday, January 14 at 5:00 PM, then make plans to join us on Friday February 4 at 6:00 PM (doors open at 5:00 with a silent auction) to find out who wins our first Southwest Washington Labor Hero Awards!
We'll post online ticketing information soon – watch our web site and our Facebook, Twitter and Instagram pages for more information as it develops!