Congratulations To UA 26 Member And George Meany Award Winner Jerry Livingston
The Boy Scouts of America's George Meany Award is presented to an adult union member who has made a significant contribution to the youth of their community through Scouting.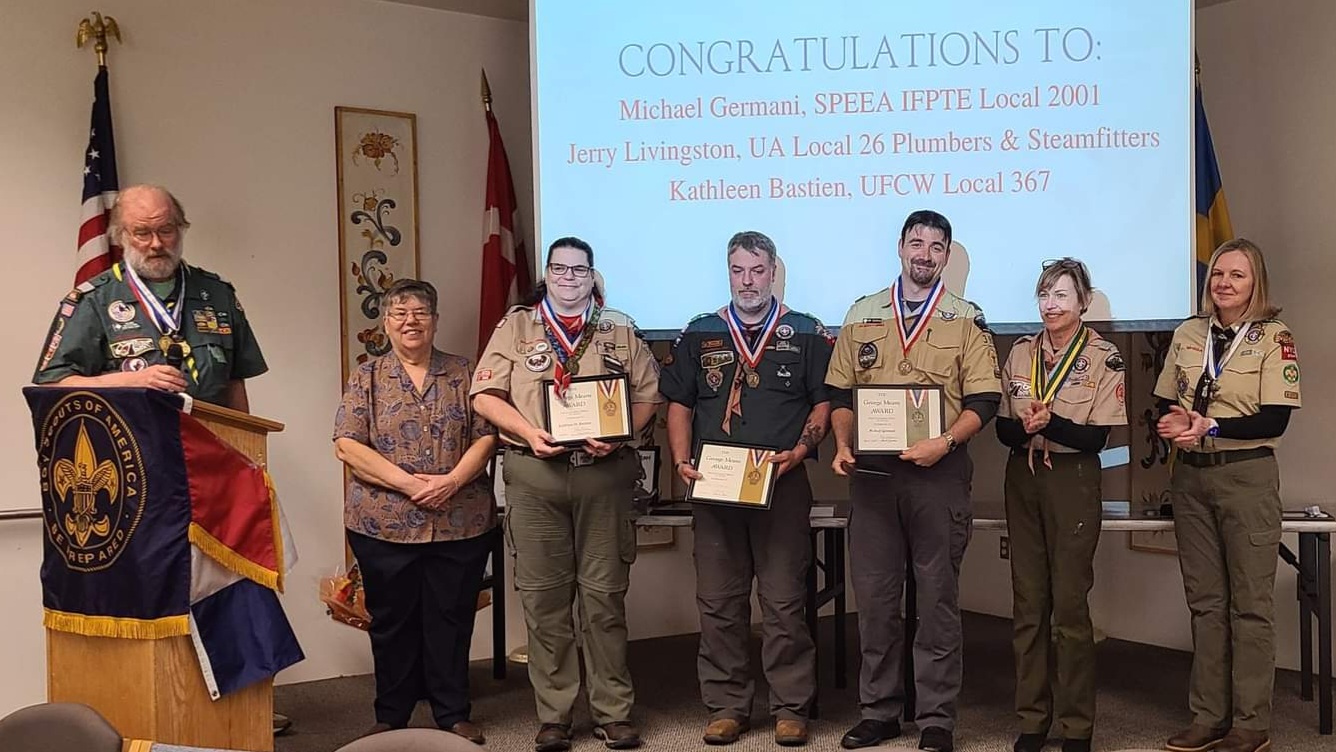 The Southwest Washington Central Labor Council was proud to recommend UA Local 26 member Jerry Livingston for the BSA's Pacific Harbors Council award this year, which was presented to him and two other union members at their annual Awards Luncheon on April 9.
Jerry serves as a Scoutmaster in Rochester, and has advocated for scouting through various labor unions over the years. He has also encouraged scouts in his troop to work towards the American Labor Merit Badge.
Thanks for setting such a great example to the scouts under your care, Jerry, and to our entire community!