A Night To Remember - The Second Annual SW Washington Labor Awards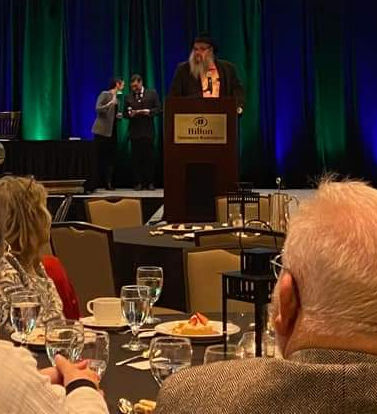 February 25th saw nearly 200 union members and working people as yet unaffiliated with Organized Labor brave the snow and ice to gather at the Vancouver Hilton for the Second Annual Southwest Washington Labor Awards.
After a few words from Emcee Harold Phillips (AEA) and Vancouver Mayor Anne McEnerny-Ogle the evening kicked off with a joint presentation of the newly-renamed Shannon Myers In Solidarity Award by the Southwest Washington Central Labor Council and Cowlitz Wahkiakum Central Labor Council to former SWWACLC President Shannon Myers.
Throughout the evening additional awards were presented by both organizations to people in our region who made a difference for working people in our communities, and attendees were treated to remarks by SWWACLC President Shaun Gundert, CWCLC President Cameron Wilkinson, the AFL-CIO's Mike Roberts and Representative Marie Gluesenkamp-Perez (who was unable to attend in person but sent in a video message.)
The Southwest Washington Central Labor Council's awards were presented to
The Cowlitz-Wahkiakum Central Labor Council's awards were presented to
One highlight of the evening was Unite HERE Local 8 Steward Teal Dunbar providing an update on the Local's negotiations with the hotel the event was taking place in. After sharing some of the struggles Hilton workers have faced over the past couple of years, Dunbar encouraged the attendees to contact Natasha Ramras at Vancouver's Downtown Redevelopment Authority (the true owners of the hotel, rather than Hilton Hotels and Resorts which manages the property) to urge her to tell the Hilton to negotiate a fair contract.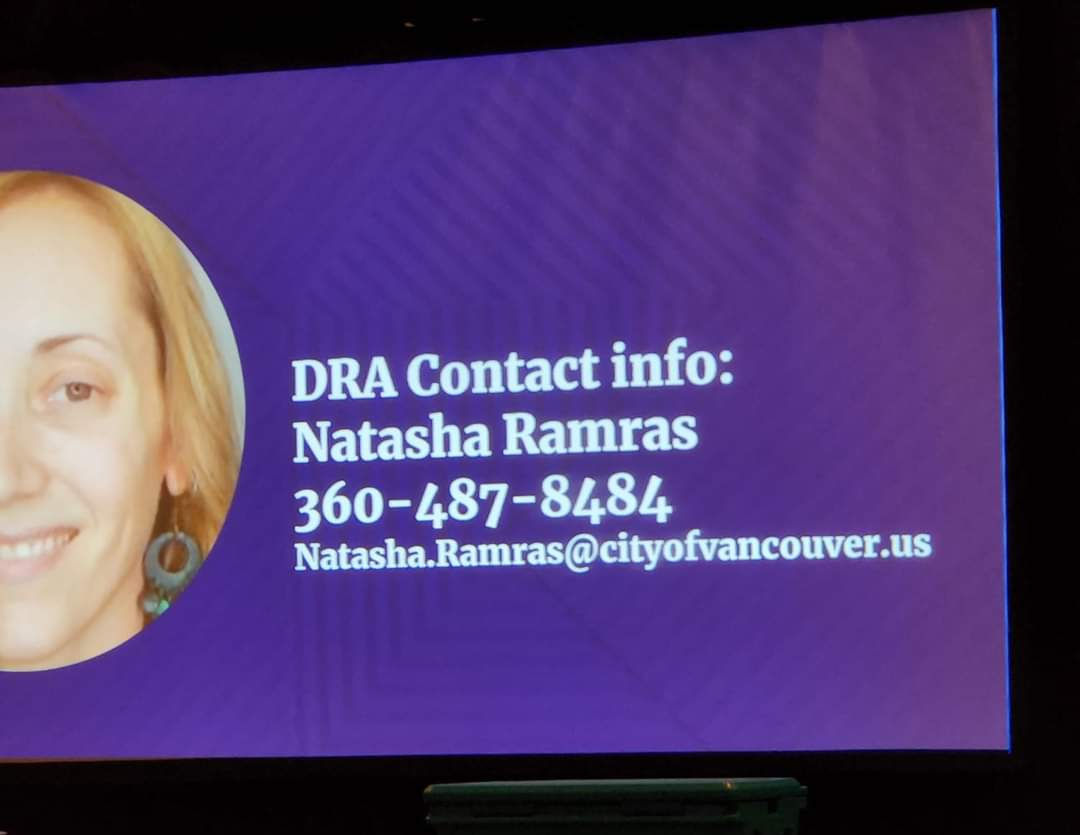 Before the evening was over, Phillips made sure to thank the union workers at the Hilton whose labor went into making the event such a success, as well as the crew and AV technicians from People's AV (represented by IATSE 28) and print shop workers at MinuteMan Press Vancouver North (represented by CWA 7812.) He also thanked the event's sponsors: The Columbia Pacific Building and Construction Trades Council, IBEW 48, The Longview Education Association, UA 26, UA 290, The Washington State Nurses Association, IUPAT District 5, The Vancouver Education Association, and Evergreen Education Association.
After the winners of the evening's silent auction (managed by the Vancouver Education Association's Kari Van Nostran and Evergreen Education Association's Marj Hogan) and raffle (managed by WSNA members Didi Gray and Duncan Camacho) were announced, Phillips encouraged the attendees to start thinking now about who they're going to nominate for next year's awards.
"The call for nominations will be coming sooner than you think," he said.