***Updated With Link*** Stand In Solidarity With Staff and Faculty Unions April 26th!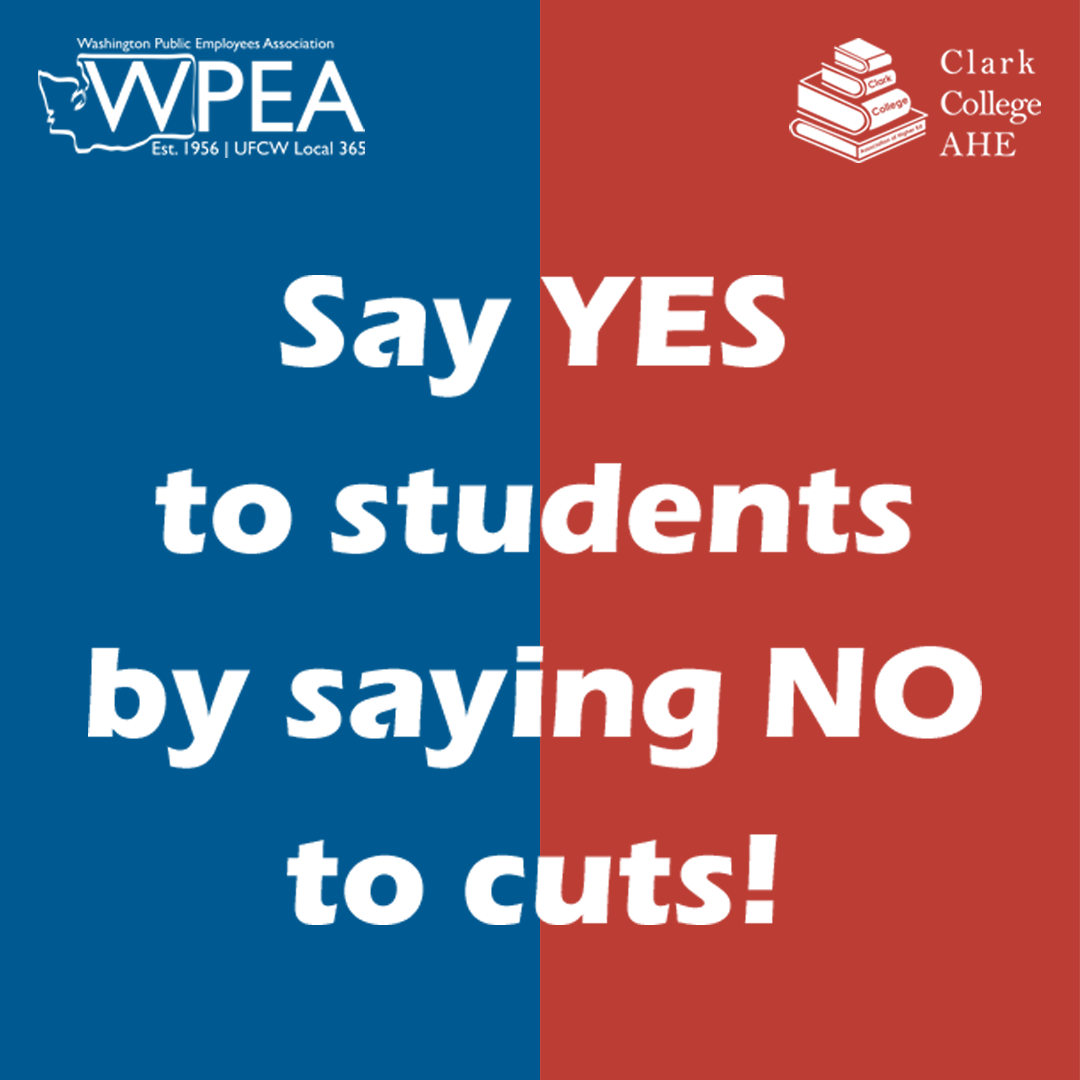 We received this message from Clark College Association for Higher Education President Suzanne Southerland.
Please attend the Board of Trustees meeting in person OR virtually and let Clark College know that our community stands with our community college workers.
___________________________________________
Stand in solidarity with the Clark College staff and faculty unions (WPEA & CCAHE) at 5 pm on April 26th at the Board of Trustees meeting at Clark College in the Ellis Dunn Room (Gaiser Hall 213) or virtually at https://clark-edu.zoom.us/j/86444350596?pwd=L0E1eXpHUlNrRnhtU3lBMDRoa3lUdz09.
Our community college aims to cut vital positions including a mental health counselor, an emergency manager and an architect. Please support your higher ed brothers and sisters in opposing these cuts by attending the meeting with this profile or this profile for zoom and/or speaking (click here for talking points and here for more) during public comment. We need to retain these employees to better serve our students. How are we cutting more faculty and staff when administration has grown by nearly 100 percent since 2009 while all other employee categories have stayed relatively the same? This Bill Maher clip says it all.